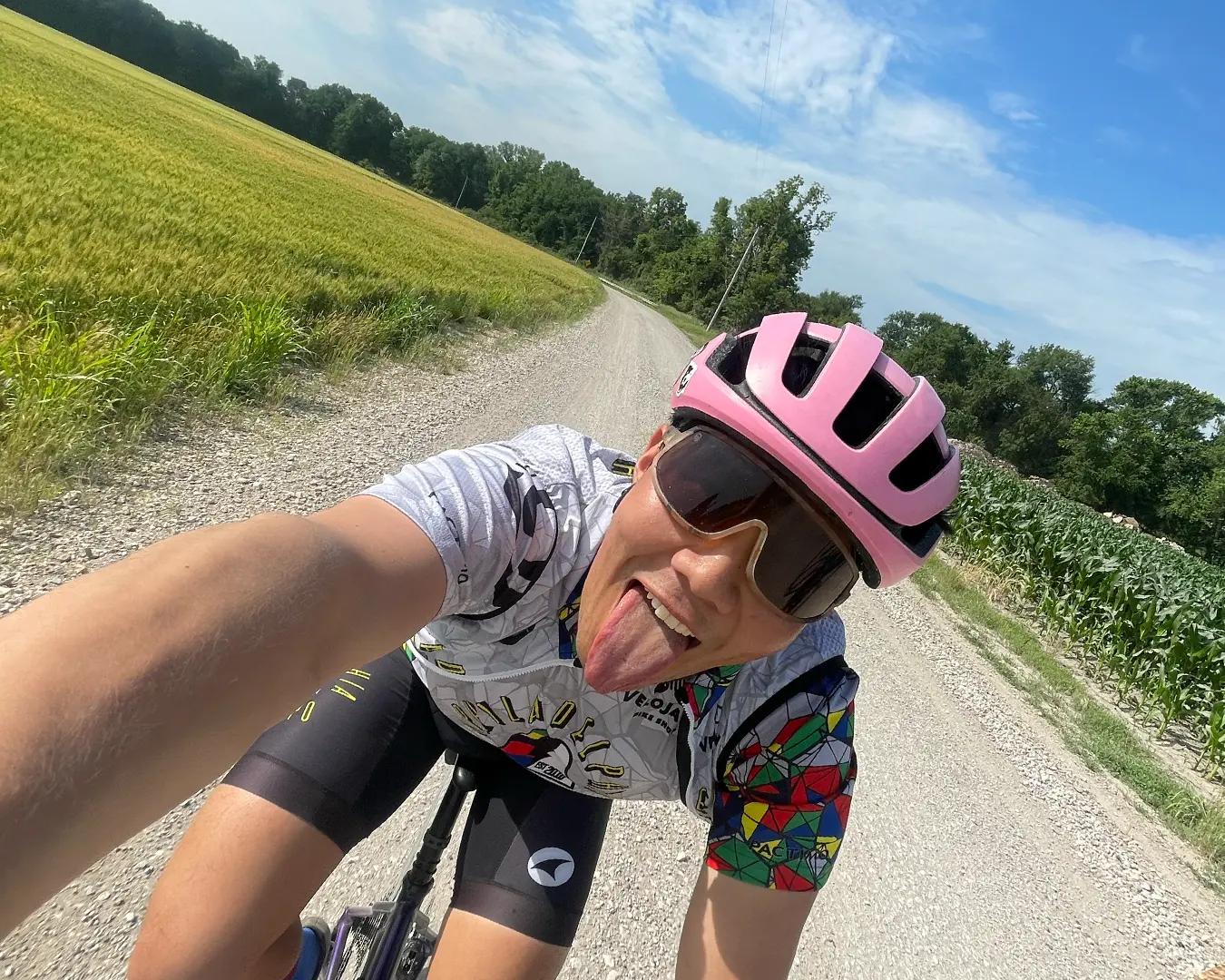 Name: Mark Yanagisawa 
Location
: Philadelphia, Pennsylvania
Instagram: @yarkmanagisawa
Mark Yanagisawa rides out of Philadelphia, Pennsylvania. At a young age, Mark could be found in his backyard, launching his bike off of anything that resembled a jump. After nearly two decades of swimming, Mark started cycling and racing triathlons to feed his competitiveness. Today, Mark can be found in his Philly Bike Expo kit and pink helmet leading group rides, shredding trails, or racing gravel events.
Some of his longest rides occurred in the last three years:
2020 - first double century around Philly,
2021 - across Pennsylvania (390 miles) nonstop
2023 - completed second Unbound 200 with Route Werks 
We're super excited to welcome Mark to our Route Werks family! After meeting him at Philly Bike Expo in the Fall of 2022, we knew he was a great advocate for all things bike – and our story grew from there. Here's a little more about him and what makes Mark so special.
What's your day job?
Mechanical Engineer at a Toilet Paper Factory, yes single ply. 
Favorite type of cycling:
Rides that have a mid ride bakery stop on beautiful roads
Current number of bicycles owned: 
7 (road, gravel, MTB, tandem, Brompton)
Primary bike build:
44 Bikes Huntsman (custom steel)
WTB CZR wheels with Vulpine 700x40
SRAM Rival AXS XPLR 10-44
Wolftooth 44T
Thompson Setback seatpost
WTB Gravelier Saddle
ENVE G-series Fork and handlebar
Route Werks Handlebar Bag
Favorite memory on a bike:
Riding my custom Bilenky tandem for the first time with my wife to the coffee shop!
Weirdest riding experience: 
Getting passed by a horse and carriage in Lancaster County
Dream riding destination:
Japan

What's your favorite thing to carry in your Route Werks Handlebar Bag?
My camera to capture amazing moments and landscapes on my ride 
Favorite cycling snack:
Skratch rice cakes
One random fact about you:
I'm the middle child of five. My favorite color is purple. I've never had an overnighter on a bike. My adventures have always been one day jaunts. 

Socks under or over leg warmers?
Under!